Today is my first day at the shooting range.
What should I pack in my range bag?
Every hobby has its sets of gear. Just as another hobby, shooting also have their sets of gear. We know that shooting equipment is not as simple as other activities such as musicians. But this guide will save you from the hassle.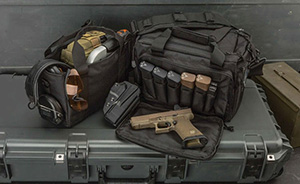 If you have the above question in your mind, worry no more because we have sorted out the essentials gears and tools to pack in your range bag.
There's a lot to prepare before you go out to the shooting range, and we determine to ensure you pack the most essentials gear along with some useful complementary equipment.
We have arranged this list based on the category of these items based on their utility. So you'll know what to pack every day you go out shooting.
SAFETY AND PROTECTION EQUIPMENT
Shooting is like a two-headed knife. It can be safe and risky at the same time. By acting carelessly with your safety, you're not just putting yourself at risk but also people around you.
For this reason please do yourself and people around you a favor, be a responsible gun owner and you'll have the best time in shooting range.
Safety is at the top of our list because I can stress this enough. You should never go to the shooting range without packing this Safety equipment.
HEARING PROTECTION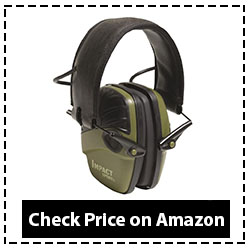 Never shoot a gun without wearing ear protection. That's a useful piece of advice for every gun shooter, But I would like to add a word from this advice. "Never shoot a gun without wearing efficient ear protection." Sounds good to you?
Wearing foam ear protection provided from shooting range is not enough, is it better if you have your personal hearing protection and always keep it in your range bag.
Doubling up earplug with earmuff also a good idea, this will provide you more NRR (Noise Reduction Rating) rather than earmuff or earplug alone.
EYE PROTECTION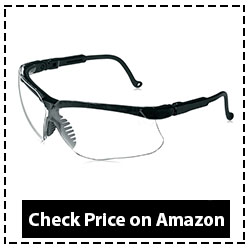 Many shooters are now treating eye protection the same as the cigarette. They say that wearing eye protection is more of a personal choice rather than safety practices.
I respect their opinion regarding eye protection, but in this hobby, I must say that we should always practice the safest ways to handle a firearm. Just as theirs, that is my opinion as well.
Glasses for shooters are different than other glasses. These glasses have a safety rating, never buy glasses without this safety rating.
Eye protection is a must-have in your range bag to give you more protection from gun recoil, and if you shoot outdoor, it helps you against the environment.
TRAUMA KIT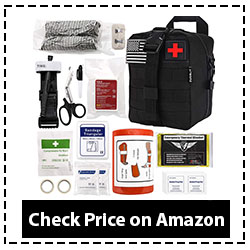 Yes, shooting is undoubtedly fun. And yes, statistically shooting is a safe hobby.
But Accident happens more often than people realize. A ricochet, unintentional discharge, and someone else carelessness can result in someone's injury.
Spare some room in your range bag for trauma kit, it can make a huge difference from a life-threatening wound to a well-handled wound.
You could save someone else life just by saving some room for a trauma kit in your range bag. Save a life by responding effectively to an emergency situation. That's why you pack a trauma kit.
SHOOTING EQUIPMENT
After you've packed your safety tool, we can start packing our gear to start shooting. There are many items to help you maximize your shooting experience, but in this guide, we cover the most essential tools for you.
AMMUNITION
Of course, ammo is on this list. What would you shoot with if you don't pack up your ammo with you?
Don't overlook the thing that may seem simple and no brainer. You surely don't want to forget your ammo.
It is advised that you buy several types of ammo for your every gun. Regarding ammo, it is better for you to carry excess ammo rather than disappointed later because you run out of ammo.
MAGAZINE AND SPEED LOADER
This is often overlooked by everyone who goes to the shooting range, But this item will save you a lot of time.
If you are planning to shoot a lot in the range, it is not fun to load you mag every round. The more mag equals more fun. By having lots of mags, you can shoot freely without bothering to load every round.
And when you do need to load your mag, this is where the speed loader kicks in. having a speed loader in your arsenal surely saves your time especially if you bring lots of mag with you.
TARGET
This is often forgotten by every shooter who goes out shooting. What would you shoot if not a target?
Although many shooting ranges sell their own paper target, it is always nice to have some custom target that is interactive. That giving you visual appearance as shoot as you hit it. Some examples are  the VisiChalk targets that burst out colored chalk when you hit them.
MAINTENANCE KIT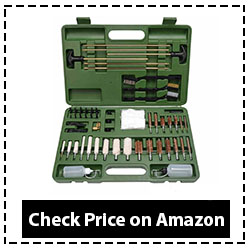 A clean and well-maintained gun is a happy gun. Always make sure your gun is in their top condition before you go to the shooting range.
No matter how well you maintained your gun, there is always a chance that these guns need extra care during your time at the range. That is why you need a maintenance kit in your range bag.
You probably don't need this tool quite often in the shooting range, but when you need it, you'll really thankful that you have it in your bag.
COMPLEMENTARY ITEM
Tools below are not essential, but it always nice to pack this item if you have room in your range bag.
Nice Item To Have:
Those are the range bag essentials content for you to pack in your range bag. There are many high tech items that will surely maximize your shooting experience, but for now, just stick to the essential first, and we'll cover high-tech shooting gear in our review.