Before deciding to go hunting, let's think about what season it is and which location you should go to. This means that you have to make a detailed plan for preparing hunting tools including the best hunting boots and seasonal hunting clothes so that your hunting trip will be more interesting and more secure. To help hunters take a fantastic journey, it is suggested to take a look at the following tips:
Finding out the location you are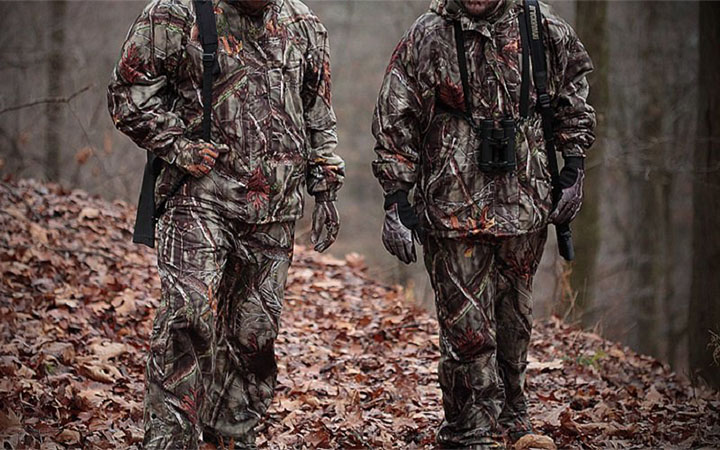 It is so different to hunt in the woods in the USA and in the Middle East because of the distribution of animals. It is believed that there are more dangerous eat-meat animals in the Middle East than in the USA so that hunters should bring clothes not only to keep warm in the forest but help also to avoid the attack of wild beasts. To keep safe when hunting, you may choose thick but waterproof clothes that can be added more warning lights outside.
Normally, animals will attack in the darkness when people don't have any cautions, therefore, you can use these clothes at night to light if there is no wood to fire.
If it is a hunt in tropical forests, there are many bushes and small insects that can sneak into your boots such as leeches, mosquitos, and centipedes. To avoid these obstacles, a pair of hunting boots must be foot binding, thick and waterproof, especially there are secure soles.
Making sure about the weather during a hunting trip
Weather plays an important role to decide which clothes you should bring. You don't allow bringing a lot of clothes when hunting because everything will be so heavy on your back so that let choose ones which are made of leather and waterproof materials.
It often has at least two types of weather in the forest, especially in the large tropical ones, so hunters should wear long clothes in order to keep warm at night. You shouldn't wear too large clothes to move more easily in the woods. A pair of hunting boots with high soles is not suggested to choose.
Adapting to your skin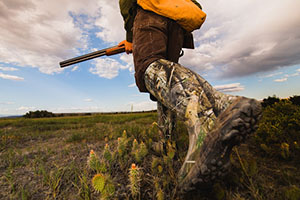 Now, there are many types of clothing materials that are added to make clothes more fashionable, but not all of them are suitable for users' skin. Therefore, you can base on personal experiences in using shoes every day to choose the best hunting boots. Also, you shouldn't select boots that don't have absorbable materials inside because when you move, your feet will make sweat. This must be absorbed to not be slippery.
Of course, materials that are easy to clean to waterproof such as plastic, nylon, and leather are highly recommended for hunters. Moreover, these materials can be easily designed to make a variety of qualitative and fashionable products. This strength can be encouraged to choose.
To make a successful and interesting hunting trip, clothes and hunting boots play a very important role. So, for the above useful tips, this writing is hoped to help you have the best choice for hunting clothes and boots.